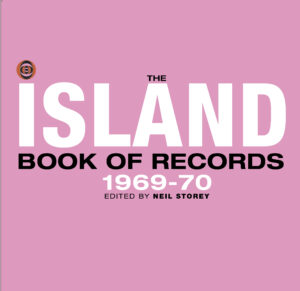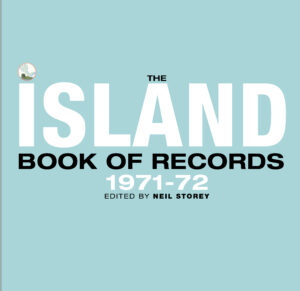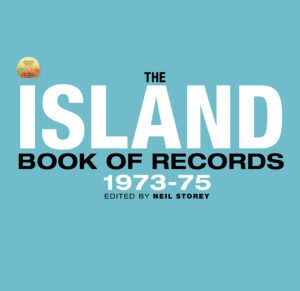 The #IBoR project has been in development since early 2004 with Volume 1 (1959-68) to be published by Manchester University Press on October 10, 2023 (UK) and November 28, 2023 (USA)
No album is excluded and each is fully illustrated to include covers, gatefold or inner sleeve, A&B-labels, inner bag or other inserts as well as International edition variants, each with the correct release date annotated. Where known, LPs which were scheduled, yet for one reason or another weren't issued, are also included.
Album adverts of the time are long-forgotten pieces of art in their own right. Included is every relevant full page + teaser,  ¼ page,  ½ page or double-page advertisement from Melody Maker, NME, Sounds, Record Mirror, Time Out, ZigZag, IT, OZ, Disc & Music Echo, Black Echoes, Record Collector, Q, Blues & Soul, StreetLife, The Face + others as well as the UK edition of Rolling Stone, together with trade ads from Record Retailer and Music Week. Tour and gig ads – many at venues which no longer exist – together with shop posters, concert tickets, magazine front pages and other artefacts also feature.
Each volume includes a 45 singles and EP discography covering the pertinent timeframe which also features internationally released singles.
The guiding light behind the initiative is: the stories behind the records and the art within which they were (are still) presented can only (should only) be told by those who were actually involved in their making – the musicians, designers, photographers, producers, engineers, record company personnel of the time. The IBoR contains contemporary interviews together with comments from years gone by.
When complete, this irreplaceable span of music history – Island's legacy, contextually set within its own socio-political milieu – will be preserved as it should be for future generations.
Volume 2 continues the 'pink label years' chronicling 1969-70
…and includes King Crimson's first recordings, the growth of the embryonic Chrysalis label with Jethro Tull (Stand Up and Benefit) and Blodwyn Pig, Joe Boyd's Witchseason Productions which brought Fairport Convention (Unhalfbricking and Liege & Lief) and Nick Drake (Five Leaves Left) to the label, the move to Basing Street and the opening of the company's first studio, the reformed Traffic's John Barleycorn, Free with Fire And Water which contained their worldwide smash 'Alright Now' and, the signing of the second cornerstone, Cat Stevens (Mona Bone Jakon and Tea Fo The Tillerman) as well as charting new territory with three ground-breaking compilations: You Can All Join In, Nice Enough To Eat and Bumpers. Features will include Guy Stevens (part 2); Crash – the untimely death of Martin Lamble; In Through the Out Door – Robert Palmer arrives at the label via Alan Bown; Men of Harlech – Nick Drake photographed by Julian Lloyd and On Old Church Street – the rise and rise of Sound Techniques. 
Volume 3 charts the years 1971-72
– with a new label design (the pink-rim palm-tree) introduced this volume includes Cat Stevens cementing his global success with Teaser And The Firecat; Jethro Tull take the Chrysalis green label global with Aqualung; the signing of the Bronze and Blue Thumb imprints as well as the birth of the HELP label. Sandy Denny becomes a solo artist, Head Hands & Feet sign for the world ex-USA; Mott The Hoople leave the label for success with 'All The Young Dudes' on CBS in July 1972. Traffic's Low Spark Of High Heeled Boys and its corner cut sleeve giving the illusion of a three-dimensional cube; Nick Drake's Bryter Layter and Pink Moon and the soundtrack to the finest Jamaican film of all time The Harder They Come starring Jimmy Cliff. Jim Capaldi begins his solo career; Emerson Lake and Palmer issue Pictures At An Exhibition and Tarkus, Sandy Denny leaves Fotheringay and releases her first solo albums The North Star Grassman and Sandy while Roxy Music's epoch-making self-titled first album ushers in a new era.
Volume 4 covers the years 1973-75
– which means Bob Marley becoming the third label cornerstone as The Wailers' release Catch A Fire in its specially commissioned cover resembling a Zippo lighter. Free issue Heartbreaker while Bryan Ferry strikes out solo with These Foolish Things; Bob Dylan's Planet Waves comes to Island from Asylum in a contra-deal for Traffic in the US as the group implodes on their autumn '74 tour across America. There are label débuts from Bad Company and Sparks (Kimono My House) alongside Toots And The Maytals; Richard and Linda Thompson (I Want To See The Bright Lights Tonight); while former Alan Bown alumni issue their first solo recordings – Jess Roden and Robert Palmer's Sneakin' Sally Through The Alley. This volume ends with Marley and The Wailers' Live at the Lyceum album – issued on November 28, 1975 and regarded as one of the finest live recordings of all time – it cements Marley's reputation as the first Third World superstar.